Welcome to SpacePro
At SpacePro, we put our clients in front of their potential clients. We arrange in-store promotions at shopping centres, train stations supermarkets and exhibitions, helping you get your products, services and brand seen.
We do all the work so you can benefit from maximum visibility and engagement with minimum hassle. Allow us to take care of the admin of booking the space so you can do what you do best, engage with customers and demonstrate your products and services.
People buy from people, so make sure they're buying from you.
Buy the Best Quality Pop Up Exhibition Stands UK for Branding
SpacePro offers exceptional pop-up exhibition stands that are best for marketing. They empower you to showcase your brand and marketing strategies with easy installation at exhibitions, events and conferences. Our wide range of reasonable exhibition pop-up stands and displays will surely get noticed at any event spot.

We have become one of the best companies to get pop up exhibition stands UK due to our fast express delivery and unmatched quality of all our products. The exhibition stands are designed for easy assembly and transport. They are light in weight and best for exhibitions, trade shows and promotional events.

Elevate Your Marketing Confidence with Pop-up Display Stands
Having the display stands at a conference event is more than just an investment. They come with lots of benefits. They help in boosting your marketing campaigns to new heights. You can explore the variety of modular display stands for inspiration and ideas. If you want an attractive option for business promotions, the pop-up display stand is the right element to buy from. SpacePro delivers the best quality pop-up display stands. Get in touch with us for any pop-up display stand requirements.
Simple-To-Assemble Pop Up Stands
Most businesses now prefer using display stands because they are light in weight and easy to assemble. They have a lattice structure, making them light in weight and convenient to carry. They generally come in different sizes; most preferred ones include 3x2 and 3x3 stands. To choose the desired size for the stand you are looking for, consult with the team from SpacePro, which offers the best quality pop-up display stands UK.
Why Choose Pop-Up Display Stands from SpacePro?
• Affordable design services
• Our experts check all the artwork before printing
• Replacement graphics for refreshing the display
• Delivery within 3-5 working days
• Graphics won't peel, fade, or curl
Promote your brand with versatile and flexible exhibition stands from SpacePro.

Why Us?

Money Saving
Benefit from our preferential rates! We have strong relationships with shopping centres and venues, enabling us to give the best prices for our clients.

No Hassle
We remove the admin headache of arranging exhibition space. We take care of all the paperwork allowing you to concentrate on your business.
Experience
Having a wide range of different clients, we know what products work in different venues, and are able to provide recommendations and guidance.
About Us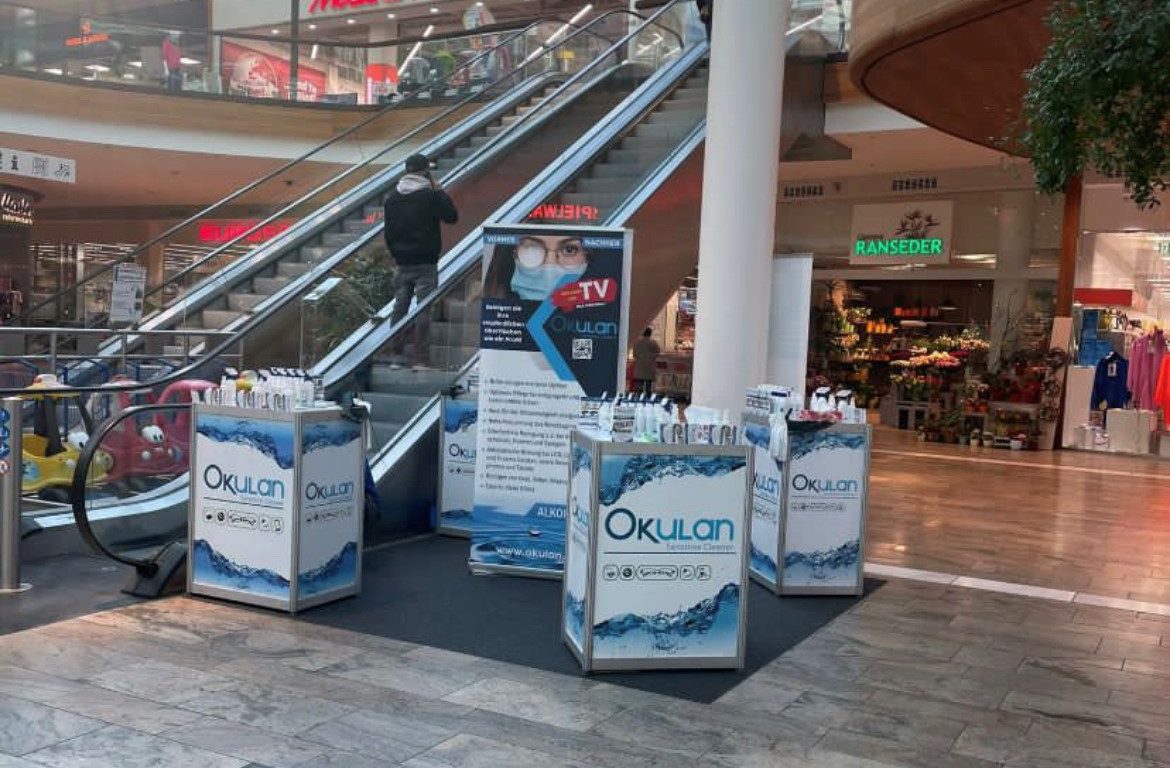 Venues
Our clients can be found all over the country in Shopping Centres, Train Stations and Exhibitions.
It doesn't matter if you're a one man band or a huge enterprise, we can help you secure your spot in any shopping centre across the country!
Check out our Shopping Centres tab for more information.

Shopping Centres
Contact us to book your space now